Through a long and prolific career in sculpture, Yannis never stops experimenting with materials and a variety of styles, lines and forms in his works. Every so often, he tries the aims of different artistic trends that are of interest to him, both conceptually and formalistically.
He is intensely influenced by the Cycladic and the Etruscan art, especially in the use of figures as he consistently elongates the human figure and he deforms it through elimination.
He draws mythological and historic elements from the Minoan civilization as well as from the whole history and tradition of both Ancient and Modern Greece.
What makes Yannis's sculpture unique is its immediacy and the way it reflects classical and timeless concepts and values through a simple and viewer-friendly work. Read more
A Hand to Reach the Top
Bronze
Ed. /250
Sandcast
65 x 29 x 10 cm
Climbing to Success
Bronze
Ed. /30
Sandcast
126 x 16 x 15 cm
Looking in the Future
Bronze
Ed. /30
Lost wax
140 x 32 x 32 cm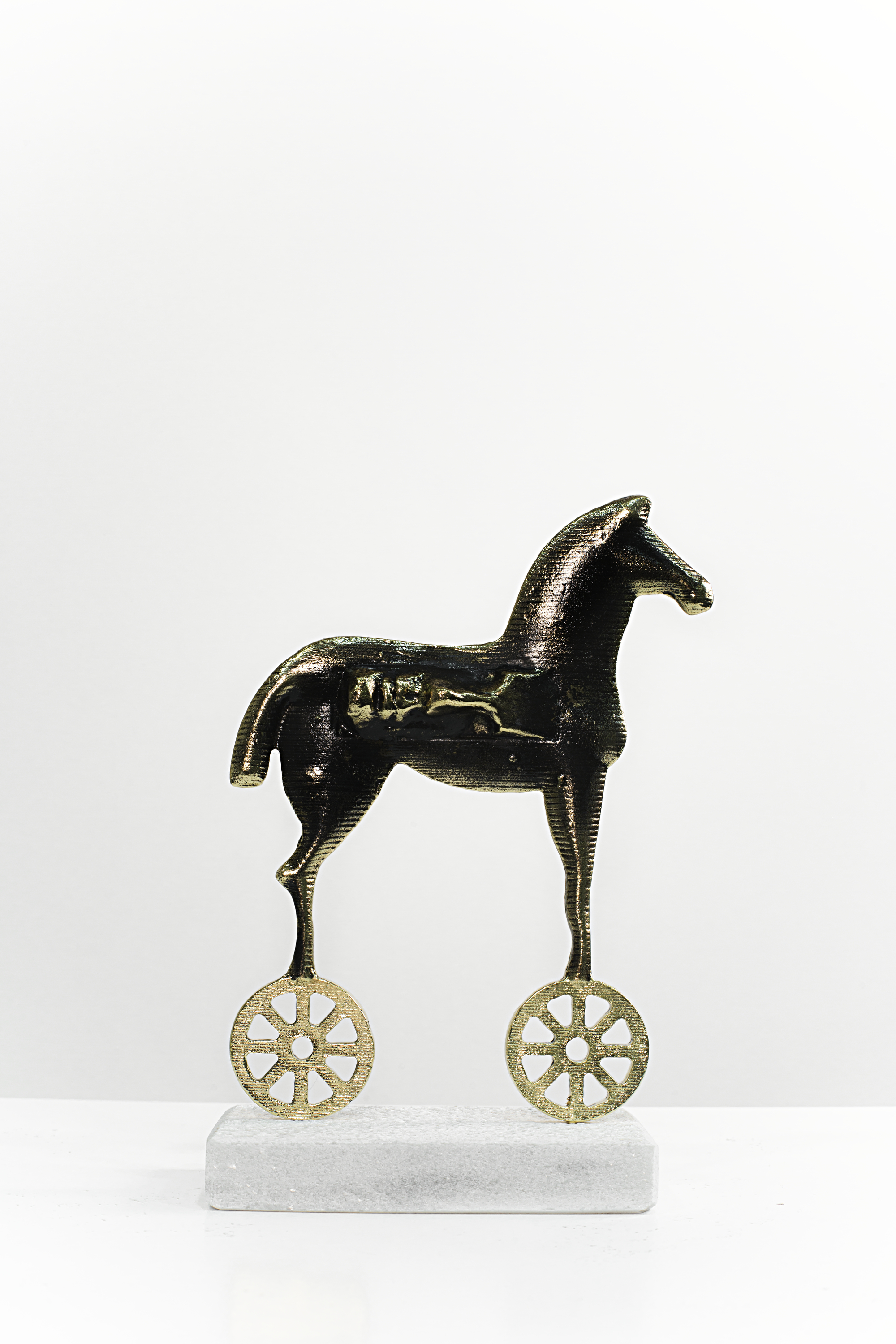 Counting the Stars
Bronze
Ed. /30
Sandcast
19,5 x 16 x 7 cm
Generations
Bronze
Ed. /30
Lost wax
21 x 9 x 3 cm
Mobile Question
Bronze, wood
Ed. /30
Lost wax
140 x 32 x 32 cm
Embracing the World
Bronze
Ed. /30
Lost wax
52 x 50 x 15 cm
Greeting the Day
Bronze
Ed. /30
Lost wax
43 x 8 x 8 cm
Prayer
Bronze
Ed. /30
Lost wax
67 x 27 x 15 cm
Artemis
Bronze
Ed. /30
Lost wax
40 x 23 x 40 cm
Eternal Leap
Bronze
Ed. /30
Lost wax
70 x 40 x 20 cm
Happiness
Bronze
Ed. /250
Lost wax
19 x 19 x 18 cm
Happiness - Bronze - Ed. /250- Lost wax - 19 x 19 x 18 cm